Events
March 11 – 26, 2017
LITTLE MERMAID – DANCE ME A STORY
Prepare to lose yourself in the magic and excitement, when everyone's favorite mermaid Ariel lights up the stage when she is joined by Prince Eric, and Sebastian the crab.
Based on the Disney animated film and set to the score of the Broadway musical, "The Little Mermaid" will entertain audiences of all ages.
Get ready to expect the unexpected – special effects and an interactive set. This is edge of your seat entertainment, for the whole family.
–
Absolutely loved it. 
Reviewer: Bianca Guzman Sassano from Groton CT
My 3 year old daughter and I just watched The Little Mermaid and it was great! She absolutely loved it and it was great she got to meet the cast after! I loved the interaction with the crowd since its so close and personal.
–
Fabulous Time!!!
Reviewer: Meredith Farnham
We had a fabulous time at tonight's performance of The Little Mermaid.
What a great intimate experience being so close to the dancers. We will be back!
–
Truly Amazing! 
Reviewer: Linda Costanza
Thank you for making Saturday so magical for two little girls! They were enthralled! The Mystic Ballet dancers are incredible!… So talented… Mesmerizing… Looking forward to more performances.

For group sale, please call 860 536-3671.
---
February 03 – 18, 2017
FLASH!
@ MYSTIC DARK ROOM
Flash! has a limited run, weekends in February. Patrons are invited to BYOB, relax and unwind with wine, champagne, beer/ale or their non-alcoholic beverage of choice. Following the show, the soiree continues with interaction between patrons and artists. We always encourage guests to take advantage of the dance floor and light show.
The February Flash! series' deliver a sense of drama and a bit of mystery, as one can't help but feel that they have entered a "speakeasy" as a private member. The unique date night is mesmerizing with just the right amount of sexy.  Perfect for celebrating with your Valentine. The shows vignettes are created to spark interest and ignite a desire to be entertained.
It's a grown-up night out with a cabaret influenced mash-up of opera, classical, and rock and roll music. Its dance artists deliver a theatrical approach with contemporary snap, a bit of an eclectic variety show that's a pleasure for the eyes and ears.

Preview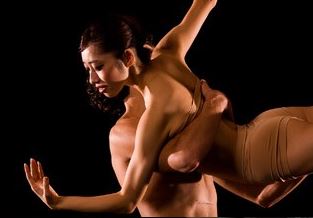 ---
Flying Santas, walzing snowflakes in a winter blizzard, a magical mid-air 3D laser show, this Nutcracker Spectacular was built to entertain. Created for today's audiences, Artistic Director Goran Subotic has filled his show with humor, excitement and magical energy. The Rat King with his ninja rat gang is pitted against a gentle Prince, who rides a strange high wheeler.  Who will win when they duke it out with a geyser spewing cannon?  Follow the adventures of the enchanting Clara, as she follows a mysterious gentleman through a  time travel portal, dropping into a spun sugar Candyland, Santa's chaotic workshop, and a "I dream of genie" lamp interior. It's the perfect way for families to ring in the holiday season.
November / December   2016
Performances at – 1:00 PM @ 4:00PM

 Watch the preview from last season performance at MGM Grand Theater @ Foxwoods
---